TEMPUS SEREIN DISSEMINATION, ROUND TABLE "CYBER SECURITY: MYTH OR REALITY?"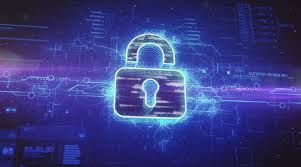 See Pictures
During February 11, 2015 TEMPUS SEREIN consortia partners took participation in round table "Cyber security: myth or reality?", which was organized by «ІТ Alliance»  with support of profile committee of the Verkhovna Rada of Ukraine(Parliament of Ukraine) and the State Service for Special Communications and Information Protection of Ukraine.
This event was co-organized by  State Higher Educational Institution Ukrainian Academy of Banking of the National Bank of Ukraine who provided the conference facilities and National Aerospace University «KhAI».
The public interactive discussion was attended by more than 80 representatives of the following organizations:
Representatives of states' government and administration of the president of Ukraine;
representatives of academic field, etc.
The following representatives from TEMPUS SEREIN consortia took part in the round table:
Prof Vyacheslav Kharchenko, head of Center for safety infrastructured-oriented research and analysis, head of computer systems and networks department of National Aerospace University «KhAI», Kharkiv, Ukraine. He also proposed to create the Center on cyber secucurity. This activity corresponds to one of the main deliverables of TEMPUS SEREIN project — National Security Alliance.  In addition, in his view, it is necessary to develop the internal market of development, rather than focus on outsourcing only, because the development of a technology equivalent to the cohort of programmers.
Prof Oleksandr Potii, prof of computer systems and networks department of National Aerospace University «KhAI», Kharkiv, Ukraine. He proposed to implement the National strategy of electronic identification in Ukraine. He cited the example of Estonia, where administrative services for citizens fully available online. To create such in Ukraine, it is necessary to speed up the implementation of electronic government services to citizens and businesses, to inform citizens and business about threats in cyberspace, to create a trusted environment and motivating citizens to use electronic services.
General partner: Hewlett-Packard Company.
Official sponsor: Group-fs.
Partner: ISACA (Information Systems Audit and Control Association).
General media-partner: Liga Buziness Inform, Media-partner: Smart-payment info.